Waterjet Cutting
Brand : HEAD
Product origin : Liaoning, China
Delivery time : 25 days
Supply capacity : 30 sets per month
Waterjet Cutting Description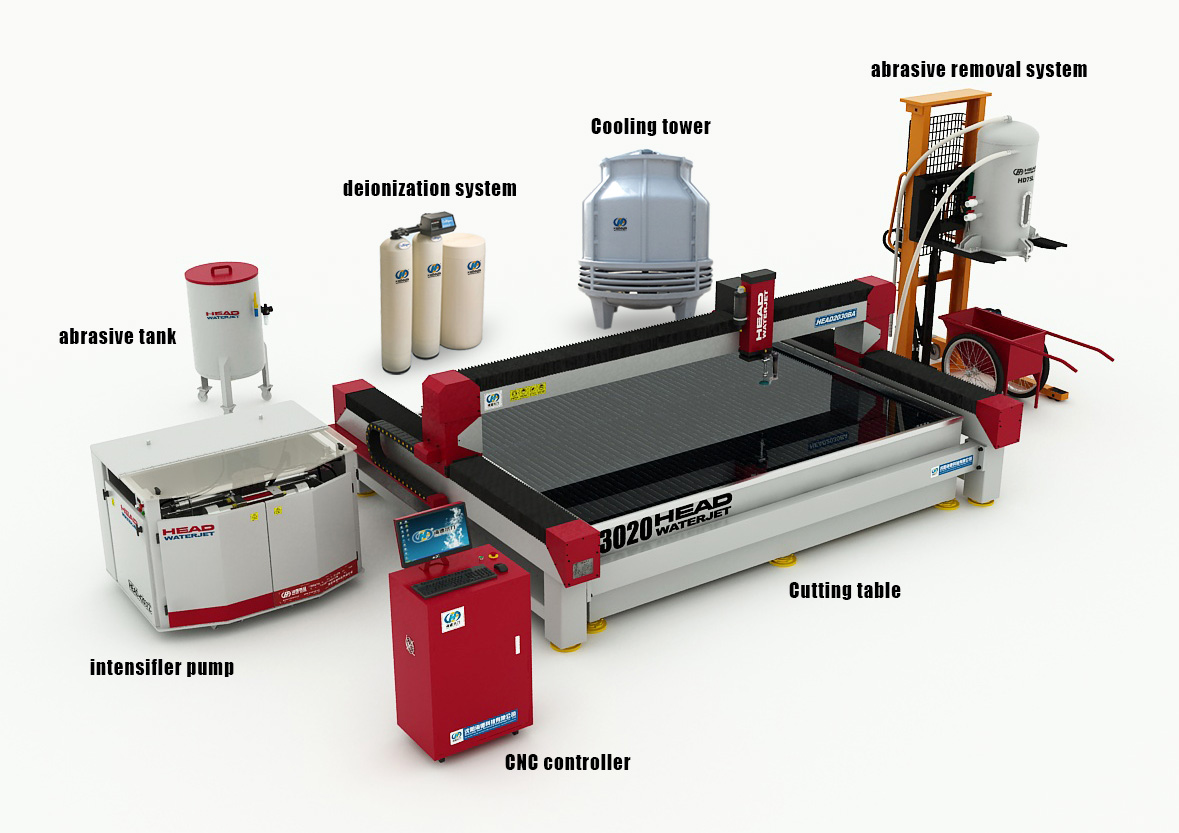 A high pressure waterjet cutting machine is a tool which slices into metal and other materials, using a jet of water at high velocity and pressure. With the benefits of low noise, no pollution, high precision, and good reliability, our water jet cutting machine has found many applications in a variety of industries from mining, automobile, paper, and food, to art and architecture, where it is used to cut rubber, foam, plastic, composite, stone, tile, metal, marble, glass, etc.
The advantages of water jet cutting machine:
1. In no need of fabrication for the working parts
2. Safer for the operator and circumstance: no steam, dust, smog, etc
3. Cool cutting: no heat will be produced
4. Clear processing: in no need of clear the working parts again
5. Good cutting finishes: in no need of rework the cutting finishes again.
6. Narrow cutting gap
7. Quick calibration and easier versatility way of cutting. It has been proved that it can be used in mass production in the ideal system
8. Fit for CAD/CAM software
9. Waterjet cutting machine can cut almost all the materials

One full set of machine consists of cutting table ,water jet pump ,cnc controller,auto abrasive feeder system

Please feel free to give your inquiry in the form below. We will reply you in 24 hours.