Water Jet Stone Cutting Machine
Brand : HEAD
Product origin : shenyang, China(mainland)
Delivery time : 25 days
Supply capacity : 30 sets per month
START CUTTING!
Get Solutions. Start tailoring your waterjet today!

HEAD water jet can cut all kinds of stone products. Applications include granite countertops, precision mirror quartz blanks, mosaic marble flooring, decorative wallboard and stone carvings.

ADVANTAGES OF WATER JET STONE CUTTING MACHINE
• Eliminates most secondary finishing… no rough edges
• Little or no waste of raw material
• No toxic fumes or dust (in contrast to saws & blades)
• No blade or saw sharpening
• Ability to cut the most intricate stone, tile and marble designs
• Ideal for cutting up to 12" (30 cm) of materials depending on density of product
• Eliminates the risk of discoloring or deformation
• Flexibility of Saw and Waterjet combination systems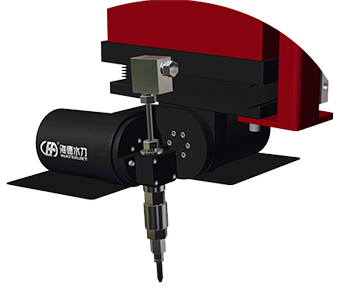 Functional characteristics
1.The cutting head can be tilted in any direction, eliminating the situation that cutting workpiece the small top and big bottom the phenomenon which make the top surface gap more smaller, no need polished, reduce production costs, improve environmental protection
2.Make complex graphics more detailed, beautiful, complex graphics simplification operation.
3.Return no need to pause, no turning origin, so that cutting faster, cutting surface rough does not affect the collage.
4.Tilt angle with the graphics changes automatically adjust during the cutting process, the cutting effect is more perfect.

Our Service
One year guarantee:
1).We guarantee this machine is new, advanced technology and there are no defects in the materials or technology.
2).We ensure the technical data is input clearly and correctly. We also make sure it can satisfy the requests for installation debugging test operations and maintenance.
3).We will provide technical service and training on time.
4).This machine is HEAD's intellectual property and is protected as such.
5).Maintenance is free during the warranty period, unless damage is found to be caused by customer error. If that is the case, clients are in charge of covering the cost.
6).Any costs incurred for repairing damage outside of the warranty period is to be covered by the client.
7).We have a supply of fittings on hand at all times.
8).Installation and training: Customers can come to be our factory, 4 to 5 days is all that is needed to learn how to correctly operate the water jet cutting machine. We can also send technicians to customer locations for up to a week.
Payment
Payment terms: 30% of the total payment is due in advance. The rest must be paid off before delivery. T/T is accepted, as are other methods according to customer request.
Trade terms: FOB Shenyang, or customer request
Please feel free to give your inquiry in the form below. We will reply you in 24 hours.