Multiple Cnc Water Jet Cutting Head
Brand : HEAD
Product origin : Liaoning, China(mainland)
Delivery time : 25 days
Supply capacity : 30 sets per month
HEAD3030BA/HD-DDP-30 double cutting heads high speed cutting solution for USA custumer requirement


Waterjet cutting machine with double cutting head is a high-tech product integrating mechanism, electronic control, air-powered liquid operation and computer control. This waterjet cutting head also uses high precision rolling element, excellent and effective AC servo motor driving system, exquisite processing technique and special software system to keep the dual head waterjet cutter running steadily. If you choose our large scale cutting machine or high power UHP waterjet pump, we suggest you use double cutting heads to ensure efficiency.
FeaturesUsers can select single cutting head or double cutting head by switching the button on control panel.Adopting this waterjet cutting head, the cutting device can achieve higher cutting efficiency.It can greatly improve the machine productivity by adding an additional cutting head nozzle.Double head, high accuracy gear and bar transmission, Siemens servo drive CNC controller. Add the newest design three cylinder direct drive pump. According to the R & D department design, and one month production, after inspection, can meet customer's need completely. During the sample cutting, to cut 5mm wooden board, the cutting speed can be 10m/min.Realize the high efficiency, fast speed and good accuracy requirement.Automatic collision protection ensures smooth operation and easy integration of this waterjet cutting head.
Our standard management enables us to make full use of all kinds of resources, thus reduces the production cost of waterjet cutting heads. We will provide good after-sale service and excellent technical support to our customers. If you have any interest in our products, please contact us directly.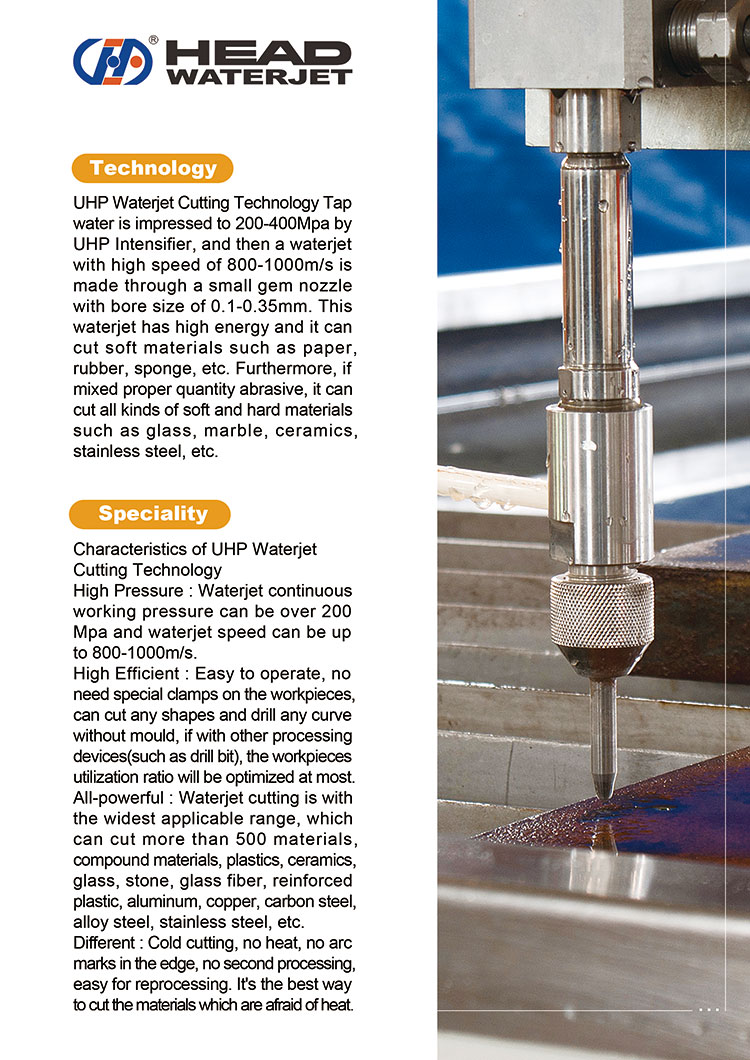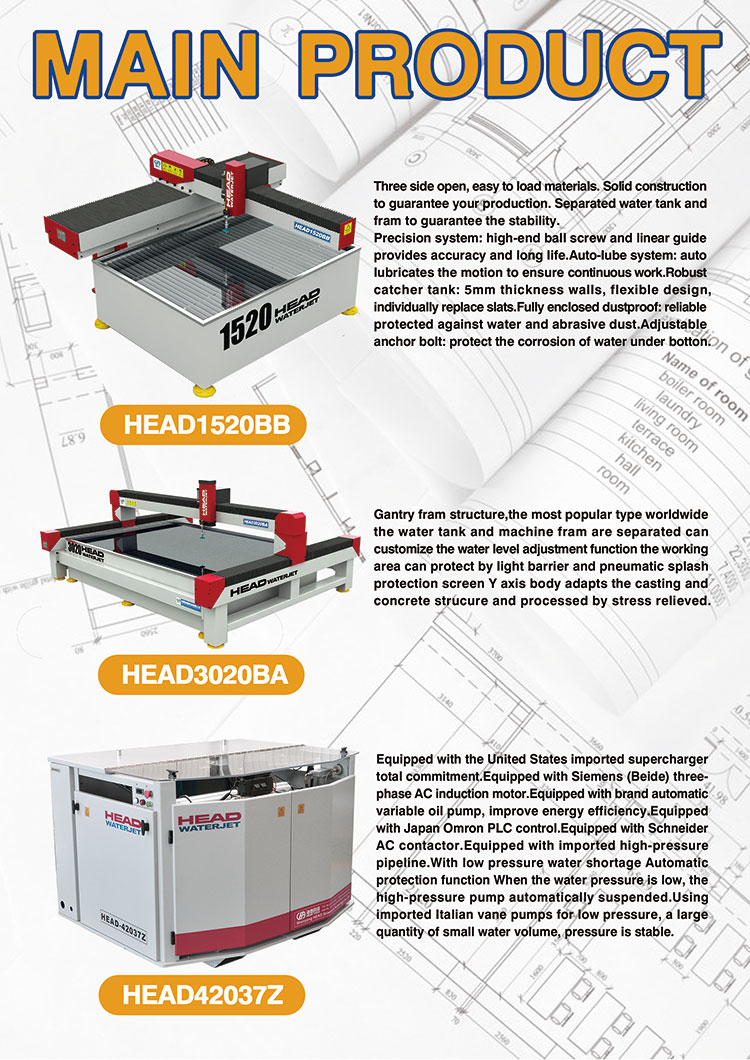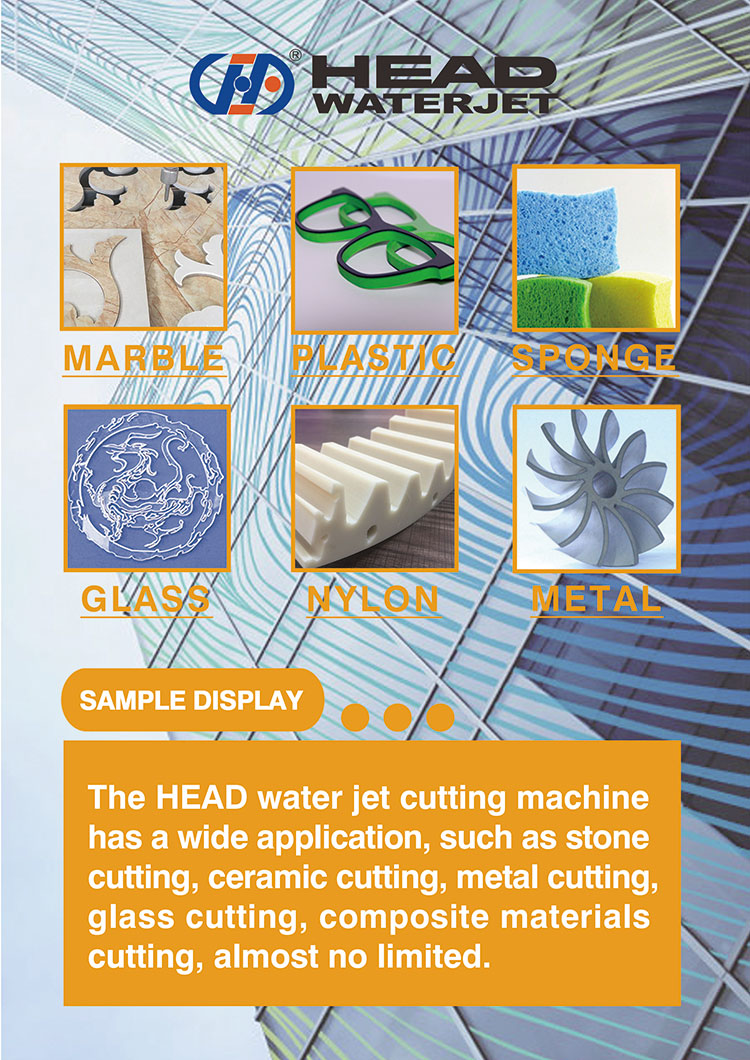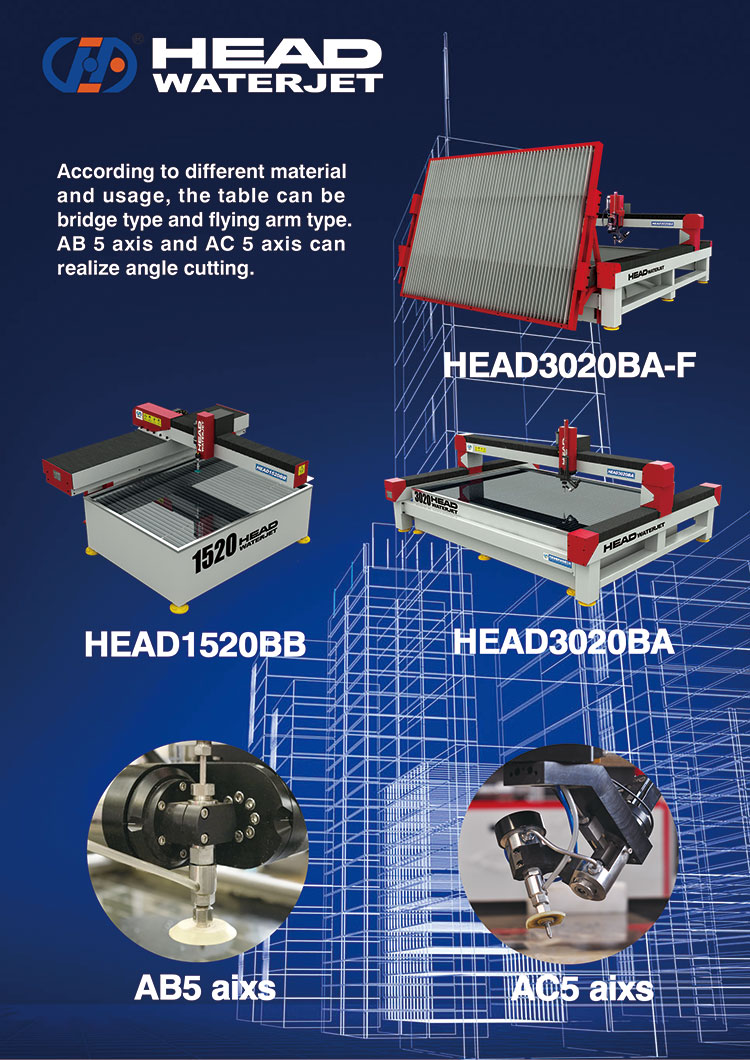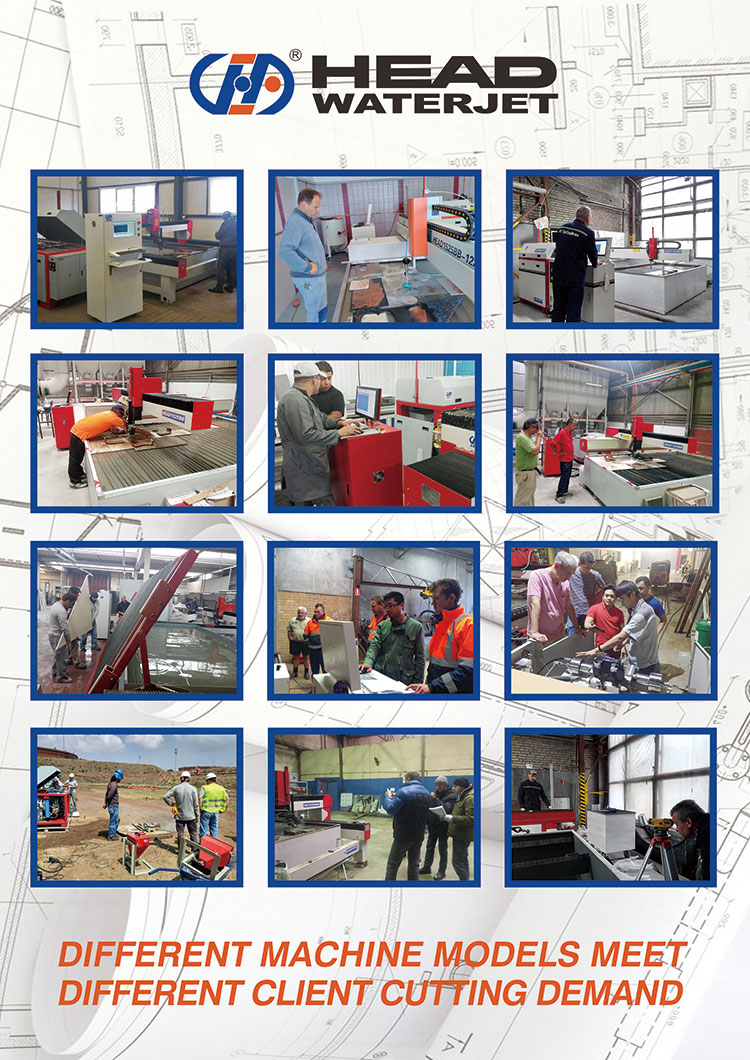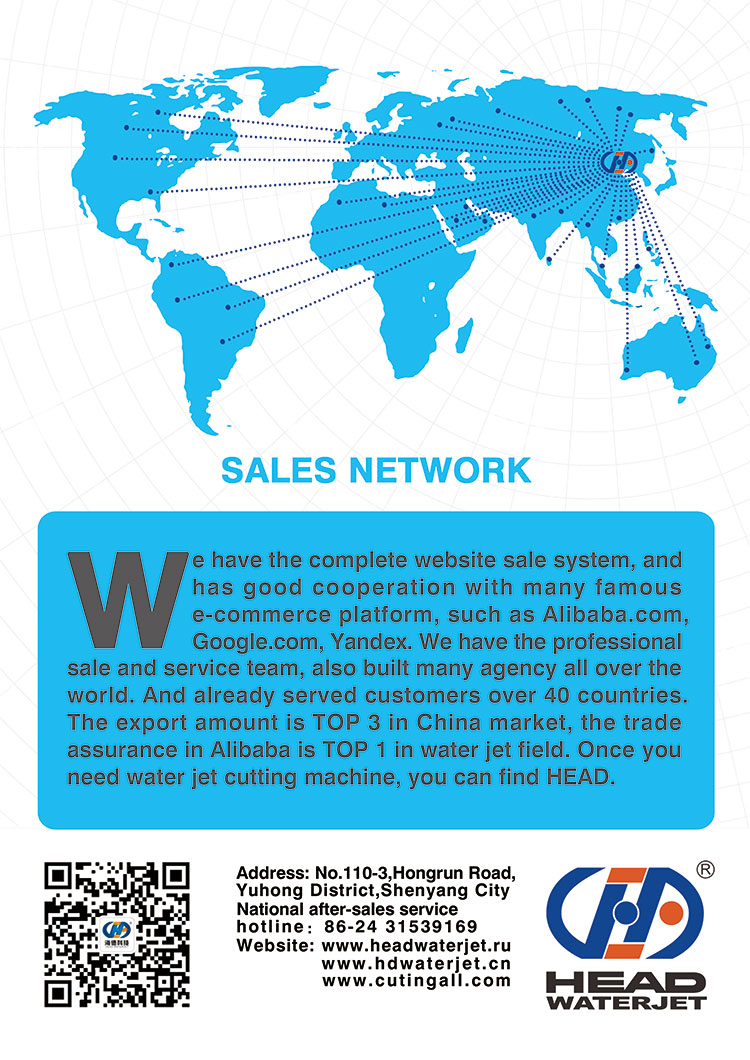 Please feel free to give your inquiry in the form below. We will reply you in 24 hours.